Welcome to New Life Church of God!
In John 14:6 Jesus said: "I am the way and the truth and the life. No one comes to the Father except through me."
At New Life Church of God, Jesus is God, He is our Lord, He is our Savior, He is our Focus, He is the object of our worship, He is our highest standard of holiness that we strive for…in short, Jesus is the Subject!
Learn More
query_builder
Worship Service
Join us this Sunday at 10:00am
October 1, 2023 Live-Streamed Service
Sabbath: Rest for your Soul
Sunday Bulletin for October 1, 2023
Take a look at what's happening in the life of our church.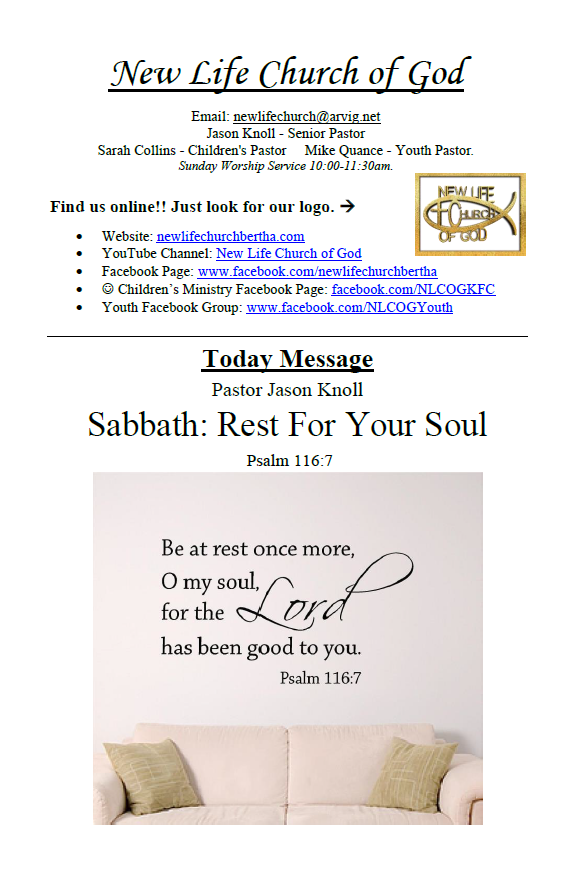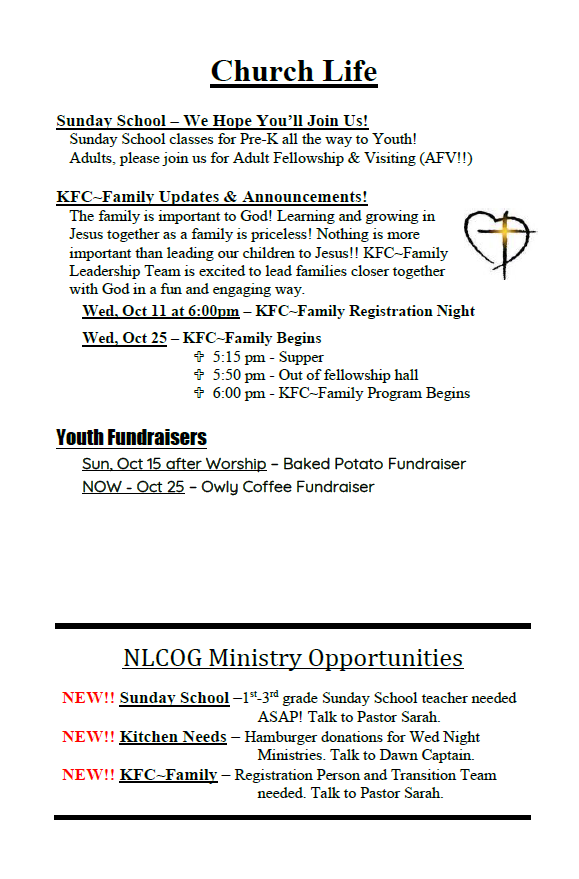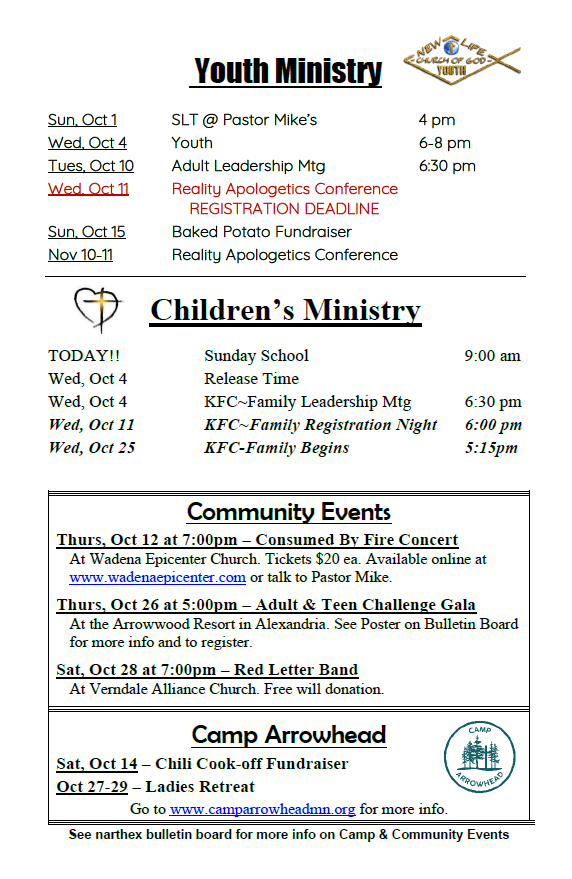 Join Us!
Come dig deeper into God's word with other believers.